St. Patrick's Day is the perfect excuse to party in the middle of March. There's no better time to sip a green drink. From nonalcoholic drinks like smoothies and mojito mocktails and more, here's a lineup of delicious St. Patrick's Day drink ideas.
Mint Matcha Milk Shake
Combine matcha powder with mint chip ice cream and almond milk for a slightly healthier version of your favorite seasonal mint shake. Use a shamrock cookie cutter to create the adorable matcha powder shamrock that sits on top of a dollop of whipped cream. Matcha tea has a number of health benefits, and also includes caffeine so we don't recommend making these shakes as a bedtime snack!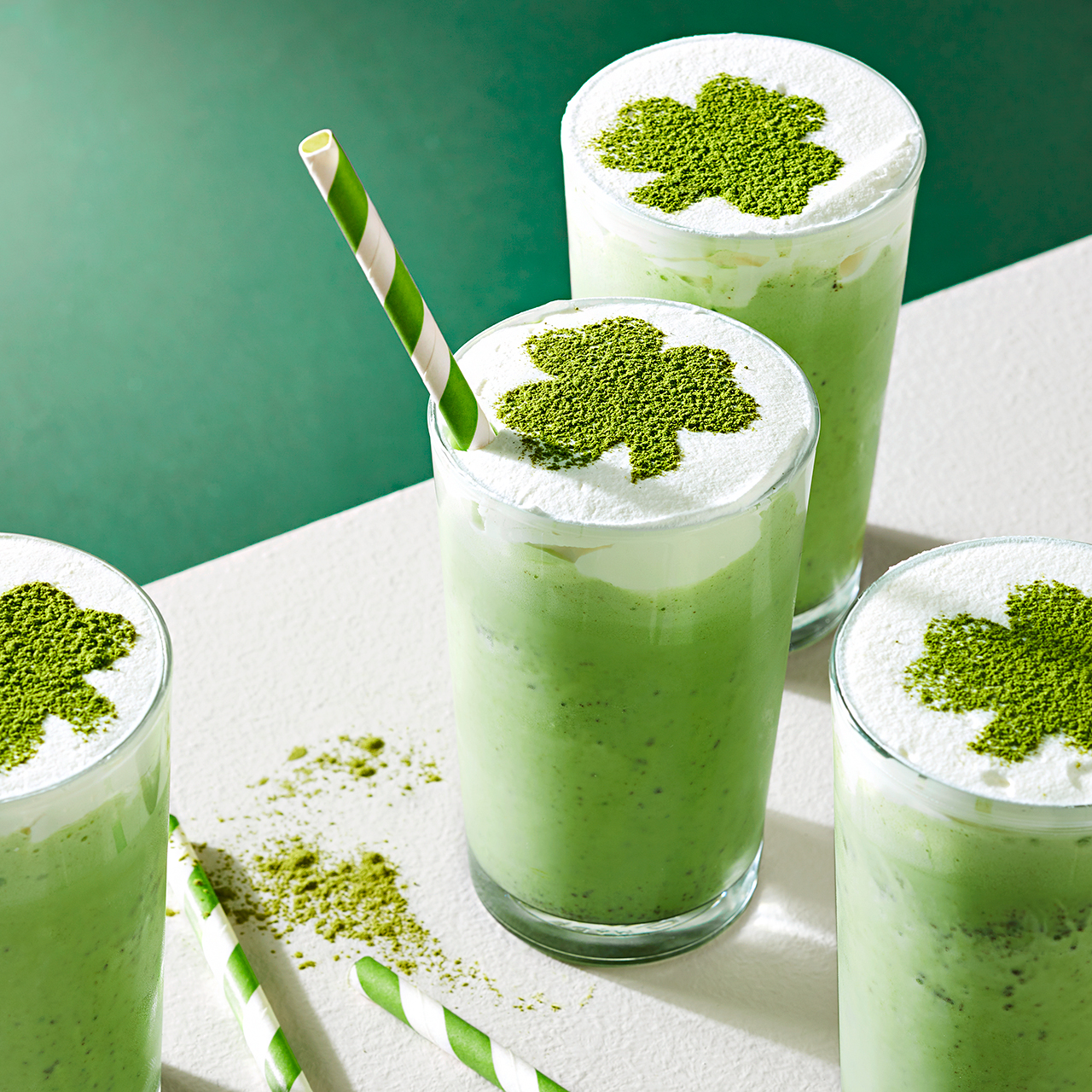 CREDIT: CARSON DOWNING
Ingredients
Honeydew-Basil Nojitos
Fill sugar-rimmed glasses to the brim with fresh basil leaves, lime juice, and sweet honeydew melon. Slice into spears or use a melon baller ($11, Target) to make perfectly rounded honeydew balls for a green St. Patrick's Day drink garnish.

CREDIT: BLAINE MOATS
Ingredients
Minted Cucumber Nojitos
Time to pucker up! This minty St. Patrick's Day mocktail features a double dose of lip-smacking lemon: a squeeze of lemon juice and icy-cold lemonade. Slices of cucumber make a refreshing (and green!) garnish.
CREDIT: BLAINE MOATS
Ingredients
Pineapple-Spinach Smoothies
Start your St. Patrick's Day with a refreshing pineapple smoothie. The drink gets its green hue from fresh spinach and its creamy texture from Greek yogurt. Top the finished drink with a sprinkle of chia seeds.

CREDIT: BRIE PASSANO
Ingredients
Melon-Basil Prosecco Sparklers
This St. Patrick's Day drink idea gets plenty of sparkle from bubbly prosecco. Top each glass with fresh mint and melon for a light and sweet green cocktail. This green goddess of a cocktail deserves all the attention it can get!
CREDIT: MATTHEW CLARK AND HANNAH BIGOT
Ingredients