Keyless smart locks are showing up on front doors across America. The reasons are clear: They provide easier access without the hassle of a physical key. So, does this mean the electronic lockbox real estate professionals are accustom to using for showings is on the way out? Not anytime soon, says one industry expert.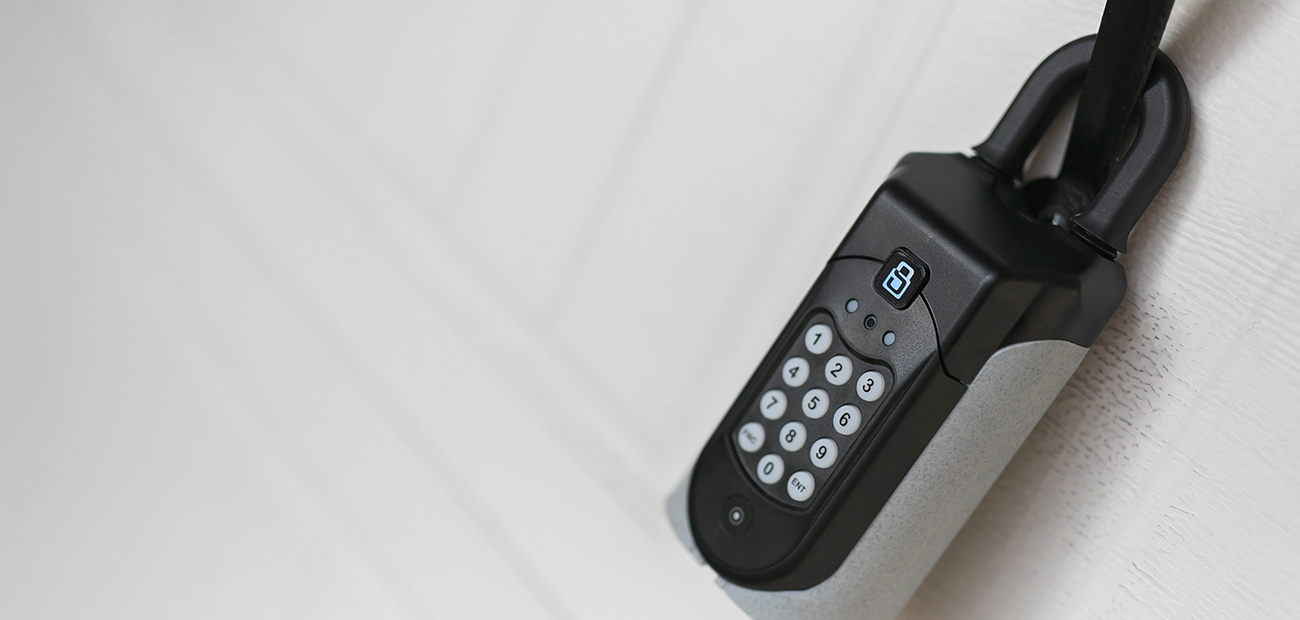 By Lisa A. Beach
Platform convergence is on the horizon!
SentriLock's new platform is the first and only real estate solution that integrates showing-scheduling functions with property access with a premium on data security.
While home sellers with existing smart lock systems might question the need for another access device, lockbox technology is evolving quickly and offers a range of advantages to real estate pros and consumers beyond enabling entry inside a listing. "Electronic lockboxes provide a great synergy of accessing technology with the smartphone they're already using," says Scott Fisher, founder and CEO of SentriLock LLC, a wholly owned subsidiary of the National Association of REALTORS® and a REALTOR Benefits® partner.
Dealing with existing smart locks can be frustrating for agents trying to gain entry to a property. At least 25 different vendors, such as Nest and Ring, offer more than 45 different consumer smart locks, each requiring its own app and interface. This means downloading different smart lock apps, then figuring out how to operate them for showings. By contrast, an electronic lockbox used by a local MLS or association ensures product uniformity throughout the area.
From a security standpoint, electronic lockboxes can update the agent's credentials and authorization status daily, providing controlled access during the marketing of the property. Electronic lockboxes can also provide peace of mind for sellers. "When the lockbox is removed from the property, the digital credentials go away," says Fisher. "The homeowner can feel confident that no one can get in their home with the electronic credentials."
SentriLock's commitment to safeguarding data entered into the system will be just as vigorous in its new home showing scheduling platform SentriKey Showing Service, which is integrated with the lockbox system. Access credentials are provided only after an appointment is made. This ensures property access is restricted to scheduled appointments.
SentriLock is working to form a digital bridge with other smart lock products, which should please sellers with objections to putting lockboxes on their home. SentriLock will be integrating its technology with other platforms, which will allow agent credentials to be sent from the SentriKey Real Estate app to an existing smart lock. Their goal for the real estate space is ultimately to become vendor- and hardware-agnostic. The first integration will launch early this summer.
"Key" Takeaways:
Sellers with smart locks on their doors may question the need of a separate electronic lockbox for access during showings.

Electronic lockboxes can update the agent's credentials and authorization status daily, providing controlled access during the marketing of the property.

The lockbox tracks access and reports back centrally, with the agent's authorization and de-authorization handled automatically.
Lisa A. Beach is an Orlando, Fla.-based freelance writer whose work has been published in The New York Times, Conde Nast Traveler, Parade, and USA Today.