Waking up on Thanksgiving and watching the Macy's Thanksgiving Day Parade is such a lovely tradition for American families.
In 1924, the parade was moved from New Jersey to New York City by Macy's. Every year after that initial march down to the Herald Square flagship store in midtown Manhattan, the parade has grown and grown into such a fun celebration that marks the beginning of each holiday season.
Folks dress up in colorful costumes, and marching bands play happy songs. But the part of the parade that is most anticipated is the balloons that float above the street.
Throughout the years there have been so many iconic characters to take balloon form, but the 17 below are some of the earliest and most memorable balloons.
Do you remember seeing any of these balloons float through the parade when they first appeared? What is your favorite character to look out for on Thanksgiving Day?
1. Felix The Cat, 1927
Felix was the first balloon ever in the parade.
2. Happy Dragon, 1927
The second ballon to float through the parade was pretty adorable, don't you think?
3. Mickey Mouse, 1934
Walt Disney himself helped design the first Mickey balloon ever.
4. Eddie Cantor, 1934
This was the first balloon ever to be modeled after a real person.
5. Happy Hippo, 1940s
This sweet guy must have been a hoot to see floating through the air.
6. Uncle Sam, 1940s
You have to show some patriotism when you hold a parade in the heart of New York City!
7. Santa, 1940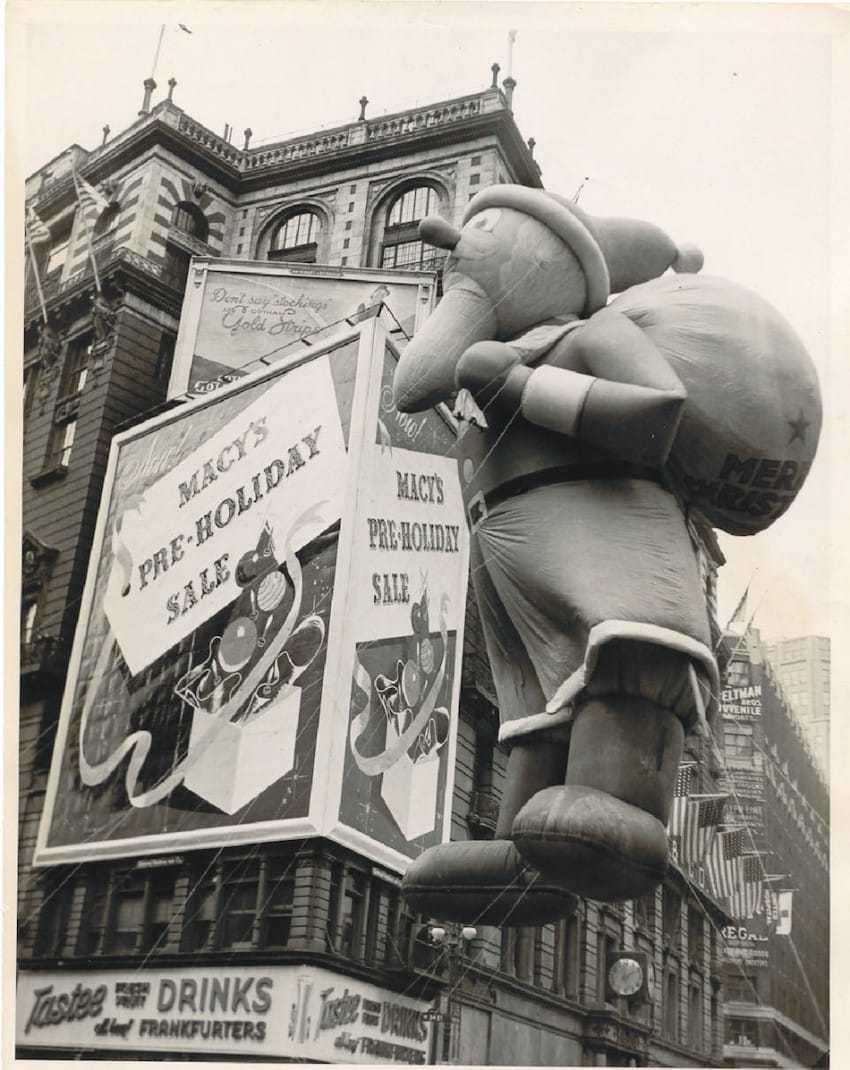 Santa helped get everyone in the Christmas spirit.
8. Pilgrim, 1946
It is the Thanksgiving Day Parade, after all.
9. Macy's Elf, 1947
This happy guy surely brought tons of smiles to paradegoers.
10. Harold The Fireman, 1948
Harold became a recurring character in the parade in many forms, but this was his first ever appearance.
11. Harold The Baseball Player, 1949
Here he is again the next year as a baseball player.
12. Bullwinkle, 1961
Everyone's favorite cartoon moose made an appearance.
13. Donald Duck, 1962
Who doesn't love Donald Duck?
14. Underdog, 1965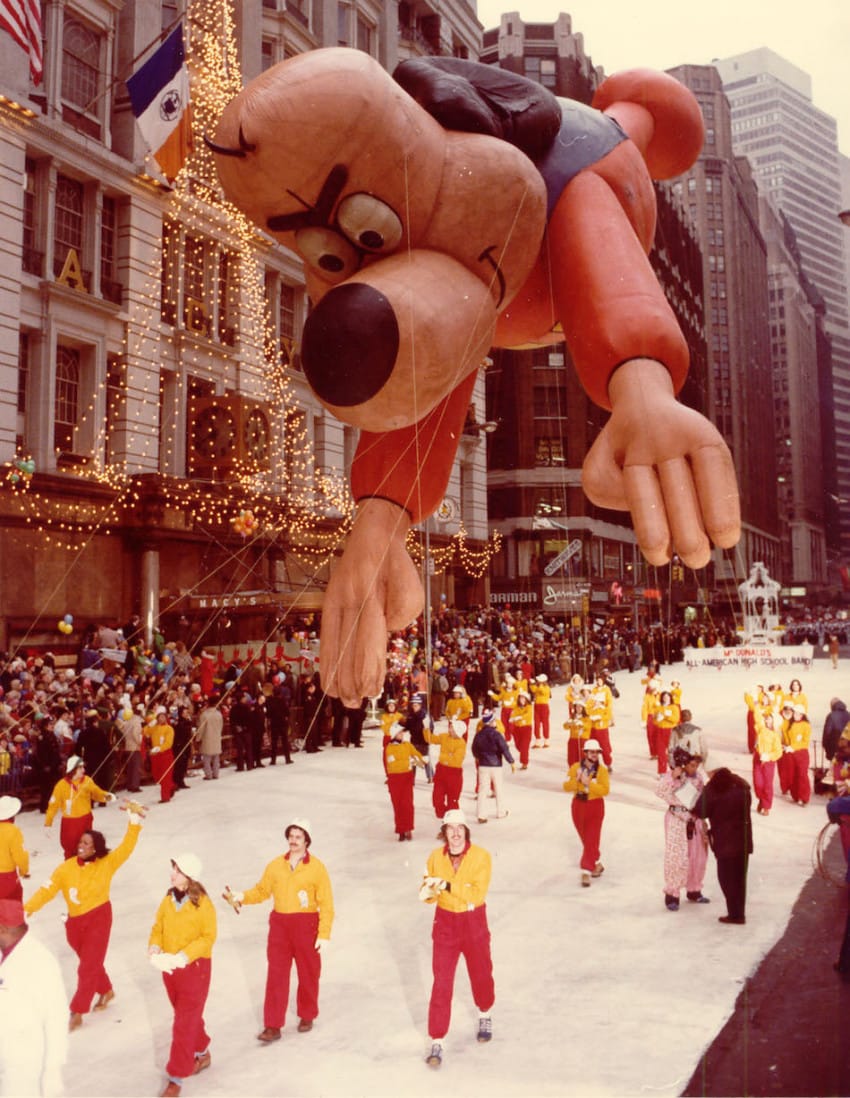 \
Here comes the hero dog to save the day!
15. Superman, 1966
The Man of Steel himself even showed up!
16. Flying Ace Snoopy, 1968
This was the first of seven Snoopy balloons to grace the parade.
17. Kermit The Frog, 1977
The most lovable Muppet as a giant floating balloon? What's not to like?
All images courtesy Macy's, Inc.